Intelligent, Easy & Smart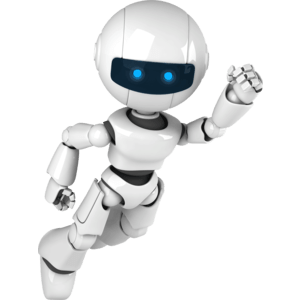 Simple, Profitable, Easy & Safe
Based on classical Stochastic indicator
We have received many requests to create EA based on Stochastic indicator. We have already created many EA's based on almost all basic MT4 indicators. Now its time to present you this new fresh version of Stochastic EA.
As we all know Stochastic indicator is mainly used to indicate market oversold and overbought levels, so it is good for catching retracements or look for good trend reversal opportunity. However we have made this Stochastic EA very versatile, so you could adjust it in any way you like trading with Stochastic systems. This Stochastic EA is also very good for Scalping strategies. Its has many settings, but we have made it very simple and easy to understand and control, so it will fit perfect for any professional or beginner!
HOW DOES IT WORK?
As we all know Stochastic is mainly used for pullbacks and reversals. In the EA settings you will be able to enter any Stochastic settings you like to use (K, D periods and Slowing) . After that you will also need to enter the levels on which EA will react and enter the market.
If you enter lets say for example lowLevel = 20 and highLevel = 80, Stochastic EA will simply enter the market when the market price will be above 80 level or below 20 level (see picture). You can also reverse the EA so that Stochastic EA will enter the market at the same levels, but in reversed positions.
WHAT MAKES THIS STOCHASTIC EA SPECIAL?
✅ User interface which lets easily control the Stochastic EA
✅ Special memory file system. EA creates special log files from which, if needed EA backs it self up, if platform has crashed or connection was lost
✅ Fully customizable settings to make EA trade anyway you like
✅ Possibility to reverse the trading side
✅ Smart Lot size and risk management system gives you full control of how much you want to risk with the EA
✅ Possible to trade in multiple pairs at the same time which minimizes the risk and can produce even more profi
STOCHASTIC EA CONTROL
As you can see trading process of this EA is pretty simple. But all good things hides in simplicity. However, inside this EA core is complicated source code, which lets you track you trading process in detail. We have created very neat and clear information display. You will be also able to control Stochastic EA with user interface buttons. It is possible to close all the orders Stochastic EA made and restart the EA any time with single clicks.
Every version of our software is able to trade with any time frame and any currency pair as well as stocks, metals etc..  All our EA's can even trade multiple pairs at the same time separated by magic number. The software has special memory system which creates memory files and logs the trading process, so you never lose your trading cycle in case of platform crash or any connection problems.
Start earning profit at the professional level. Get your own copy of: Stochastic EA. It is already preadjusted with optimal default settings. We strongly recommend to test your settings on back tester and demo before you run it live! There is 1 .set file included to get you started. Also you will find users manual guide in the package so you could acknowledge with all the terms of settings!
Unlimited
     ✅ For MetaTrader 4
   ✅ Lifetime version
         ✅ Free future updates
Check all our products. Or just grab a package!