Best forex robot of the year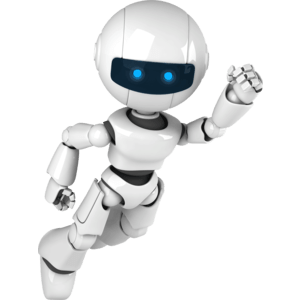 Best For Multi-Pair Trading
Designed for All Type of accounts
This is our safest solution !
grid ea. Fully automated trading system which allows you to trade any symbol more clearly and easily then ever before. It is perfect for beginners willing to grow their accounts, as well as for professionals who wants to trade multiple pairs with bigger accounts to gain solid and stable profits.
Increase Your Account Safety And Profits Even More
As for the testing we have chosen 9 symbols. Since this EA accepts multiple trading, we could get some profit faster and safer by using risk diversification. We left this final EA release to work on its own for around 4 months. It gained more than 100% of profit per month. This Grid EA does not use any kind of martingale strategy! You can see EAs past performance on live account statement (check Performance tab below). Software was running every day for 4 months (still running now) with successful profits of +21000$ so far (we are updating this information, please follow our social networks to get latest information and updates).
Special
How it works?
Performance
Updates
Special
WHAT MAKES GRID EA PRO SPECIAL?
✅ New source code which draws special channels and puts pending orders automatically
✅ New user interface which lets you control EA more easily
✅ Complex and fully automated Hedging system was built into the source code, which makes this EA very safe in all market conditions
✅ Special memory file system. EA creates special log files from which it executes a backup, if platform has crashed or connection was lost
✅ Full customization of settings to make EA trade anyway you like
✅ Smart Lot size and risk management system gives you full control of how much you want to risk with the robot
✅ Possible to trade in multiple pairs at the same time which minimizes the risk and can produce even more profit

How it works?
Performance
Updates
We were working hard to develop and test this EA. Since we had a lot of success with our last projects, which was mainly focused on hedging and breakouts, we have accumulated a lot of experience in special calculations and formulas on those type of strategies. This experience made this product even more safe, stable and profitable than ever before.
EA was tested in various market conditions to prove its stability. We have pushed this product to the limit, created some hard situations like unexpected server disconnections, platform shut downs, tested it on news as well as different time frames and our Grid EA held just fine with all that.
Latest version of our Grid EA has been updated and was made easy for beginners with simplified settings and usage. Grid EA PRO is mainly focused on mathematical calculations and probabilities, so it does not care too much about the market trends, news and all other difficulties which often confuses new traders. This EA can start trading any time frame and any pair you wish. The only thing it needs, is just moving price and some time, rest the market and EA engine will do. Just leave it on, sit back and let the software do its job. You can see more results stats in the Performance tab above.
See Installation & Usage Video
Start trading at the professional level. Get your own copy of Grid EA PRO. Robot is already adjusted in optimal settings, so you will be able to use it on default settings or use our preset files for each pair. Each parameter is explained in users manual guide (if manual adjustment is needed). The package contains easy setup file which will automatically install and set up all needed components for your MetaTrader4 platform. You will be able to use your Robot within a minutes after your purchase.
Basic
✅ 1 Account Lifetime license. Pay once - have it for life.

✅ Free future updates

❌ No .set files
Professional
✅ 9 Accounts Lifetime license. Pay once - have it for life.

✅ Ready to trade with default settings

✅ Free future updates

✅ Reduced price - Best deal!

Free .set files for 8 pairs

AUD/USD, EUR/JPY, EUR/USD, GBP/JPY, GBP/USD, NZD/USD, USD/JPY, GOLD
⚠️ Very Limited promotion! Ending soon.
Advanced
✅ 3 Accounts Lifetime license. Pay once - have it for life.

✅ Free future updates

Free .set files for 3 pairs

EUR/USD, GBP/JPY, GOLD
Extra .SET Files pack
Includes 22 set files for Forex, Indexes, Metals & Cryptos

USD/CHF, EUR/GBP, AUD/USD, EUR/JPY, EUR/USD, GBP/JPY, GBP/USD, NZD/USD, USD/JPY, USD/CAD, GOLD, SILVER, ETHEREUM, BITCOIN, LITECOIN, XRP, #SP500, #NASDAQ100, #GER40, #US30, #UK100, #JPN225

Only set files for all versions.
Joshua
Verified owner
With this set pack, my account using Grid EA for 3 days has generated 4% profit.
4 months ago

Grid EA set files pack PRO
Sarjeet
Verified owner
Just got it , will test and review more . Add spacer function made it much safer for long term trades
5 months ago

Anonymous
Verified owner

Jose
Verified owner
Great but I just realized the set files are free and I didn't get them yesterday when I purchased the EA.
7 months ago

Anonymous
Verified owner
Product works very good, I'm very happy with it, I still need time to get confident with it and the support time was quick to help, great work.
7 months ago

Anonymous
Verified owner

Grid EA set files pack PRO
khadro abdirahman mohamud
Verified owner
This grid robot is amazing
11 months ago

Andhika
Verified owner

Grid EA set files pack PRO
Andhika
Verified owner
So far so good, so nice….
11 months ago

António
Verified owner

Kirby Brelsford
Verified owner
Delivery was quick as promised, setup simple. Actually just got it up and going so will see!
1 year ago

Krzysztof
Verified owner
Purchase of Grid EA 9 + Grid EA set files pack PRO as a necessary complement to the product. It really works, you can increase your effectiveness by closing profitable positions manually. I recommend !!! Best Forex Robot Good Job !!!
1 year ago

Grid EA set files pack PRO
sami
Verified owner

Anonymous
Verified owner

Bharat Behera
Verified owner
Grid EA Robo is working tremendously…..Kudos to developer team
1 year ago

Marco L.
Verified owner
Sehr Guter EA bin sehr zufrieden,Was mich ägert ist der Support einer der kein englisch versteht hat es hier sehr schwer, auf fragen werden zum teil nicht geantwortet mann könnte sehr viele Probleme mit shreenshot beheben darum gibt es nur 2 sterne für den support
MFG The Butcher aus dem Deutschen Reich
1 year ago

Gyula Albert
Verified owner
2nd EA I purchased wow. This one is going mad!! After start up 12 trades closed with profit and only 1 lost. Almost 200€ profit and the day not yet finished. Thanks guys
1 year ago

Chibuike
Verified owner
With only two days of working with this EA, I can see great potentials. I am making some manual adjustments to the implementation to suit me and I am happy with the fundamental framework you have put into this.
The GRID Framework is an interesting concept which is simple and logical in it's approach. While the EA is programmed to take profit at a set level, I manually take my profits.
The number of positions the EA sets up in the market is phenomenal and as long as you take time off during the course of the day to look, you will just see your profits.
Will be procuring more licenses as this is one EA that makes tremendous sense to me.
Welldone and good job.
2 years ago

Abdulaziz
Verified owner

Joseph Davern
Verified owner

* 14 days money back guarantee - refund policy.:
We are so proud and confident of our bestseller Grid EA PRO that we offer 14 days refund, if it will fail to do its job as described! We are 99% sure that you will like this product as hundreds of others our loyal users. Anyway, this product - Grid EA PRO (any version of it) from fxsharerobots.com is eligible for 14 days refund program and all users buying this product accepts following terms and conditions.:
User's account (does not matter Demo or Live) balance before starting the EA must be at least $2000 or more. No other software must be running on the account or manual trading happening at the same time. We recommend using dedicated demo account for that. EA settings will be provided for you in a specific pre-set .set file named "grid_EURUSD_test" which you will find inside your downloaded package. Only under those settings EA must be used. Pair for trading has to be EURUSD, without any strange names like EURUSDm, EURUSDc etc., just simple EURUSD with 1:500 leverage standard account type. Time frame for EA chart is H1. Once EA successfully loaded on your chart, and you logged in with your license credentials, please press Start EA and it will begin the trading cycle. From that time on, 14 business days will be subject of time limit for refund. If this Robot under those specific rules (listed above) will not reach at least 1 successful trading cycle (Target reach) you will be eligible to ask for refund. Also if the robot will be still trading the same one cycle (which is very unlikely), we will have to wait until it fully completes that cycle. Then, you will be asked to provide the login details to that account for one of our developers to investigate if everything was according the rules, we may ask TeamViewer logins, VPS or other remote software to check your situation. If all was according the rules your money will be transferred to your PayPal or Skrill account during 5-10 business days period. If our Robot has reached at least one or more successful targets, product is no more held subject of refund. After that, you can use EA to whatever needs and settings you like. We are sure you will be happy with it!
Check all our products. Or just grab a package!