Here you will find detailed information of how to download and how to 
install expert advisor from our website.
How to Install Expert Advisor
In order to use our products, first of all you must have a Forex Trading account on any broker that supports MetaTrader 4 platform. Automated trading works only on PC machines running Windows. We use our trusted partner AfroFX broker, which supports our products perfectly fine. Once you have an active account and your MT4 platform installed, just follow the steps below:
You will be able to download your files right after payment also you will receive the email with your receipt for the purchase. An account will be automatically created for future re download. Please find your Order ID for your product. Download your files.
Extract them with WinRar or other archive program and run the setup file.
If your EA needs activation please enter the Order ID which you have received for the current product to your email, and your email address that you've used when checking out in fxsharerobots.com. If you cannot find your Order ID you can also login to your account and find it there from your orders list. It is 5 or 6 digits number. Copy and paste this digits to your EA.
Click validate, if your details are correct and your license is not expired EA will be validated. Register the account (the account on which EA is currently open), press START EA and EA will be ready to trade. If you have exceeded the maximum accounts allowed for your license you can remove the account and then use it on another account.
Where are Your Downloads and Payment IDs ?
To manage your downloads, subscriptions and orders please login to Members Area. The account will be automatically created for you immediately after purchase and generated password will be send to your email. If you don't know your password, just use forgot password and reset it. You can also find your Payment ID in your email, which will be sent immediately after payment together with the download link.
How to load .set files on MetaTrader 4
To load preset files, first you need to open EA's settings. To do that:
✅ Double click on smiley icon in the top right corner next to the EA name.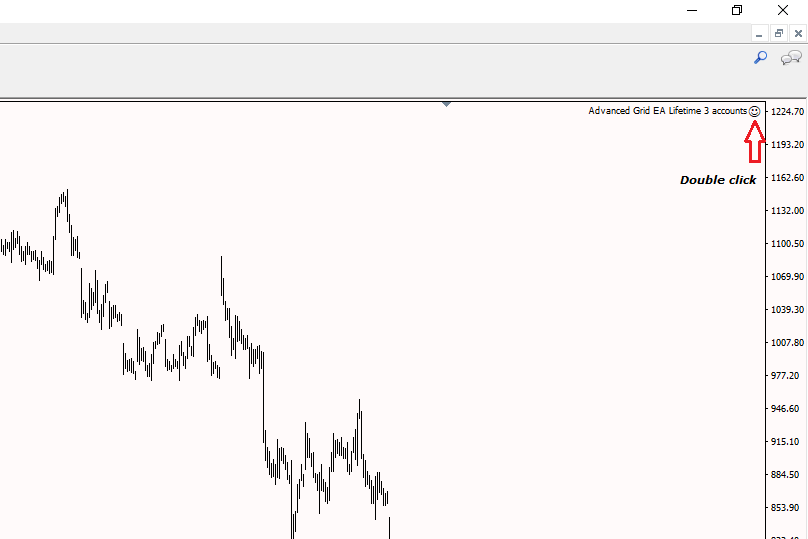 ✅ EA settings will pop up. Go to Inputs tab. Click on Load.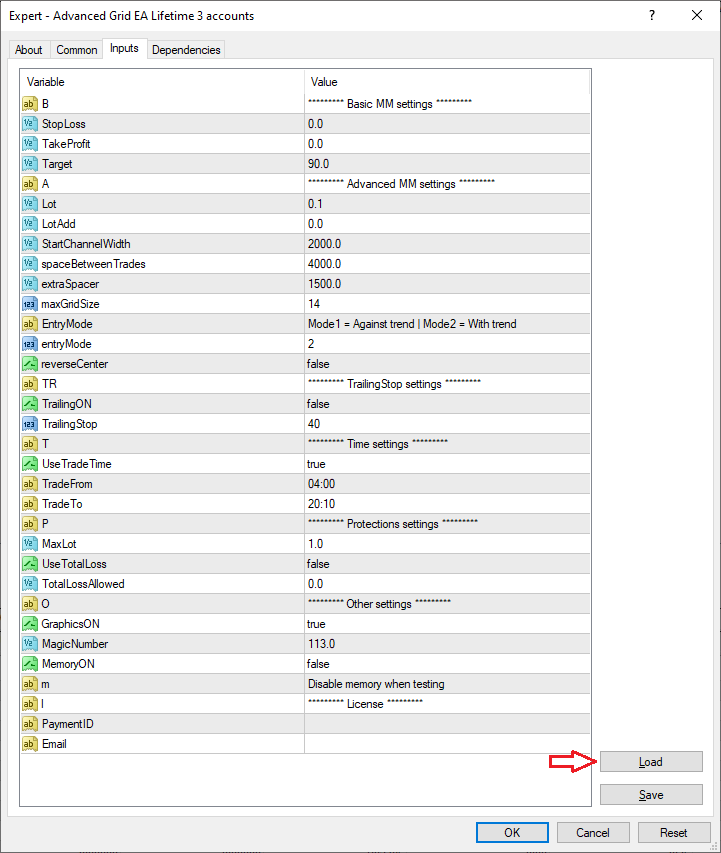 ✅ Select the .set file you whish to load and click Open.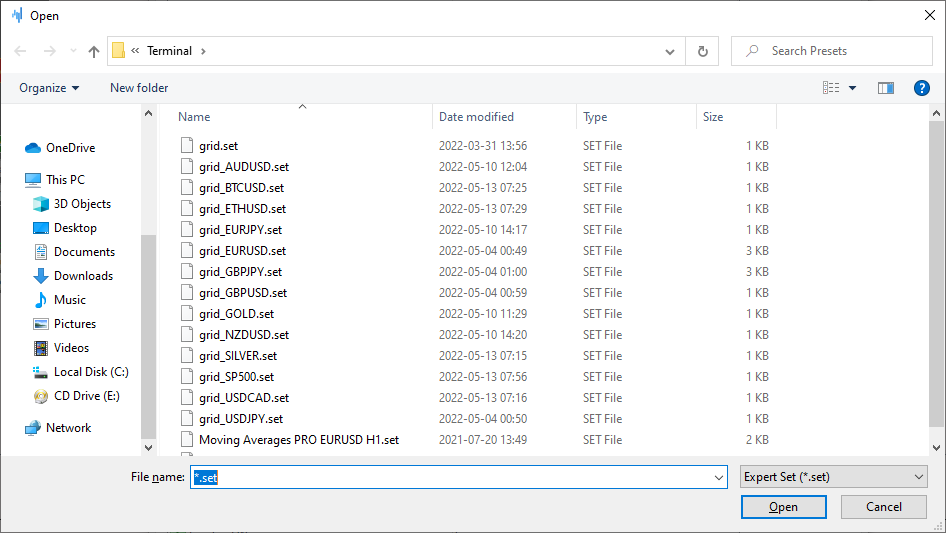 Don't forget to input your license credentials. That's it, click OK and you ready to trade!
Good luck & Happy trading.
Regards,
fxsharerobots.com