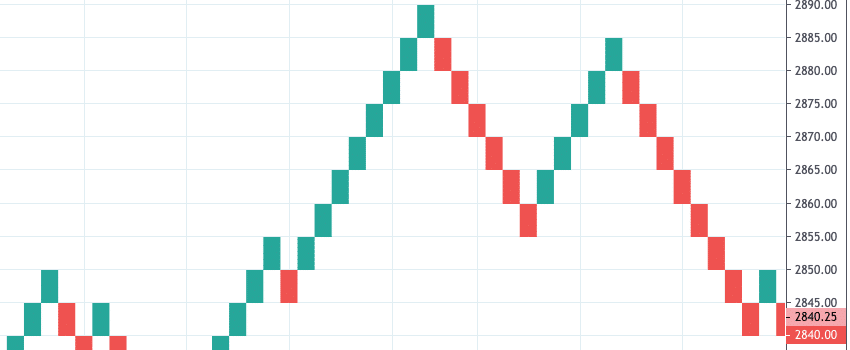 Everything You Should Know about Renko Scalper EA
Renko Scalper EA is one of the many strategies we offer. It is an automated program that can help you implement quick trades from small market movements. Well, there's more about the Renko scalping strategy and the combined EA. In the era of Forex trading, a Forex EA (expert advisor) is a software program that assists in or makes trading decisions on behalf of traders.
That is, you can fully automate the EA to place trades for you or just program it to notify you about the best trading opportunity. Fully automated trading allows you to leverage profit-making trades without losing out as it includes trailing stops when necessary. Here is a comprehensive guide for you to leverage the perks of Renko Scalping.
What is Forex Scalping Trading?
Scalp trading is a technique where forex traders quickly take small profits during the trading sessions. These small profits minimize the risks and help the traders to trade in advantage. Scalping strategy does not need any direction and involves lower commissions and spread. It is best put to use in volatile and slow markets. An important factor while using a scalping strategy is to select automated software (scalper EA) to handle entries and exits. The rapid movement of the market creates possibilities for losses and manual errors. Automated scalper EAs can reduce these errors and manage risk-free trades.
What are Renko Charts?
Forex trading involves monitoring charts to capitalize on profitable trades. Out of the many charts that traders keep an eye on, Renko Charts are the ones that measure the price shifts. Developed by the Japanese, Renko charts are different from other charts as they do not focus on time intervals. A Renko chart resembles a series of bricks (renga, in Japanese) created by price fluctuations at 45-degree angles to each other.
When the price crosses the preset amount, a new brick adds to the chart, up or down to the previous brick. An up brick is white/green while a down brick is black/red. The primary reason why traders prefer Renko charts is they filter the noise while tracking the trend. Your charts are clear, and all price shifts smaller than the brick size are filtered out.
So, What is a Renko Scalper EA?
It is a fully automated scalping EA that combines the features of Renko charts with a scalping engine to give you a more relaxed and precise trading experience. Beginners who are not willing to take any risks and grow their accounts quickly find Renko scalper EAs their best shot. Also, it helps the expert traders to trade in multiple pairs with bigger accounts.
These EAs can see-through the price movements from the bar colors, and therefore, can predict the trend direction very well. Renko EAs eliminates the possibilities of manual errors and allows you to make profits on the most suitable trade opportunities. Let us see how this works.
Working of Renko Scalper EA
Consider Renko charts of 10 pips per bar with a moving average of 100. The EA makes simple entry points, but they are effective. You can choose Renko bars as the main entry trigger. Use the best classical indicator, the 100 simple moving average, to confirm your selection. In this way, the robot will never cross the trend while entering the market.
How the EA enters the market and places trades? 
The EA places a SELL order when the price is below the 100 moving average and when a minimum of 2 Red Renko bars forms to the chart in a row.

The EA places a BUY order when the price shifts above the 100 moving average and when at least 2 Green Renko bars are formed in a row.
By default, the pip interval for StopLoss is 10 pips. That means you can capture 10 pips of profit using proper StopLoss. Moreover, you can reverse the scalper EA for opposite trading. You can take even the smallest profits using these EAs as they use trailing stops to minimize the risk. You can learn more about the EA operations in the user manual. Also moving average can be adjusted as well!
What Makes Renko Scalper EAs Stand Apart?
There are four primary benefits:
Earlier the traders couldn't run EAs on Renko Charts. But, with our the special Renko bars system, it is effortless.

While the Renko Charts remove the unnecessary trends, you get a transparent view of the price shifts with the scalping engine.

The user interface offers an easy-to-use control and trade-tracking methodology.

A chance to trade in multiple pairs simultaneously allows the traders to maximize profit and reduce risks.
Download Your Renko Scalper EA
At FxShareRobots, we design smart and efficient Renko Scalper EA for a profitable forex trading experience. Download your EA and trade straight away with default settings or change them to match your strategy if you wish. We will also provide a comprehensive user guide to operate your EA seamlessly.