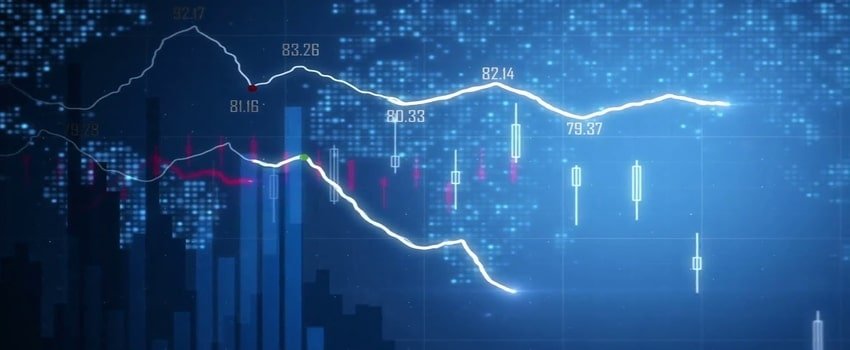 Forex Trading
What comes to your mind when you hear the word "Forex Trading"? "Business with international boundaries!" Forex trading helps to estimate the rate of foreign exchange. Forex trading is quite versatile and this is due to their trading practices, methods, and systems. In this article, we will get to know about the Best Forex Robots you can use to maximize the profits and have smooth trading experience.
Forex Trading With the Best Forex Robots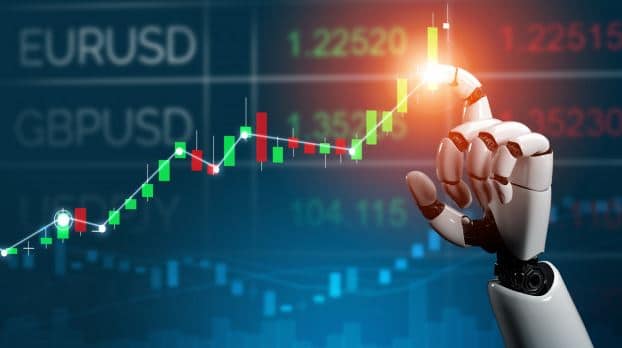 Forex-robotic trading is the use of pre-programmed software that enables you to automatically automatize Forex trades. There are several versions of the apps available. They are built to help you make money from Forex without having to exchange manually and watch the market constantly. It is necessary to pick the right model when a lot of Forex robots are in service. 
Trading with automation is highly research-based and you need to choose the appropriate software that will conveniently perform a trade.
The Forex Trading Robots
The robot is a computerized program that works on a particular set of signals. The Forex bots do the research, shortlist the selling and buying pairs within a given point in time and price. The majority of the Forex traders use these robots. Forex Robots are built with an algorithm that can quickly scan charts and differentiate implant parameters. Forex traders are adapting to the bots due to the ease of making money. Without spending much time in person, the robot helps them to achieve their targets.
Forex Professional Advisor Robots
Forex EA Robots is currently becoming the best trading tool for most traders. Its a unique, money-making, and rare tool. The right Forex robot can help you turbocharge your trading. Like vehicles, it's creators are always enhancing the ability of their robots. The Forex robots can work for 24 hours a day, making it more reliable than humans who trade different currency pairs but only last for 6-10 hours.
How do we make Forex Trading Robots and Tools?
For 10 years, fxsharerobots.com has been designing digital applications. They can be used to exchange several pairs simultaneously, and have a unique memory feature to maintain trading in the case of a broken connection or platform crash.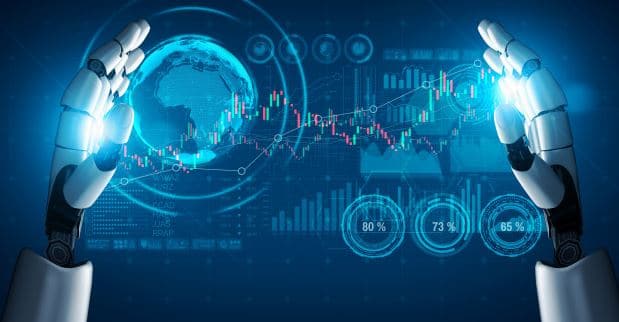 The new releases include a consumer-friendly control panel that helps you easily control your trades. Also includes add or remove trading accounts from your license and a lot more.
Our software works with every broker that supports the MetaTrader4 platform, fxsharerobots.com software can be used globally. But we suggest and verified collaborator PaxForex.org.
The account will be automatically generated for you after you have made your first payment. The login credentials will be sent to your Email. Pick your order, and you will be able to redownload your data in the latest available format. 
Advantages Of Using FX Share Robots products
Dealing with different currency pairs can be tricky. However, Forex EA Robots is here to address such issues. Besides, with its tight security, you can be sure that your account is in safe hands. The good thing with this Forex robot is that it lets you choose riskier or more safe strategies by changing security settings inside EA.
Do you know how Forex EA Robots makes you a more reliable Forex trader?
It's the ability to successfully trade across different currency pairs and timeframes. Our products provide the opportunity to trade with multiple currency pairs worldwide. That's something you wouldn't want to miss, right?
Recommendations for using Expert Advisors?
Below are a few suggestions about using the Forex robots effectively:
Dream realistically: It might seem trivial, but we never use any imaginative thinking concepts to envision what might happen in the future. Try not to rely entirely on it when your trading activities are concerned. You need to keep up with economic developments and international financial conditions.
Research: Sadly, most robots are inhibited by hackers and viruses, so a reliable alternative must be identified. Keep in mind that some reviews are not genuine about new Forex robots, even though the creator claims to provide incentives such as a monetary guarantee. Don't count on such things because programmers have fake solutions to sell their software. Choose only original products, like those we do sell here.
Start with a demo account: Most Forex robot creators provide the EA for free testing to gain trust. Just do this and seek more than one method and figure out what fits your particular type of trade.
Establish trading limits: Set aside time to establish a Trading Plan before you start trading Forex. Include data such as levels of risk tolerance and profit objectives in your plan. When you have decided to change your Forex robot 's settings, make sure they are well tested on strategy back-tester at least for one year period.
Last But Not Least!
As the Forex business dynamics are continuously evolving, the best and worst opportunities to enter the market can only be understood by the most experienced Forex traders. So learning manual trading might take many years to learn. That's why we offer to try automatic trading, where all our professional experience is already encoded in our products. Many currency trading robots are available online – some are safe, and others will cost hundreds or even thousands of dollars. Don't spend too much on it, the average cost single product should be around 80-200$ per license – depending on how complex it is.
Keep in mind that you have to review the trading operations from time to time, keep track of the financial environment, and change the parameters if needed. It's advisable for new traders to create a prototype demo trading account and try their robots there first. This can increase their knowledge of how each product acts in different situations. The fastest way to check how each parameter affects your trading is to use a back tester with a visual option on. When you satisfy with the results, save your settings file and try running it live! Good luck!