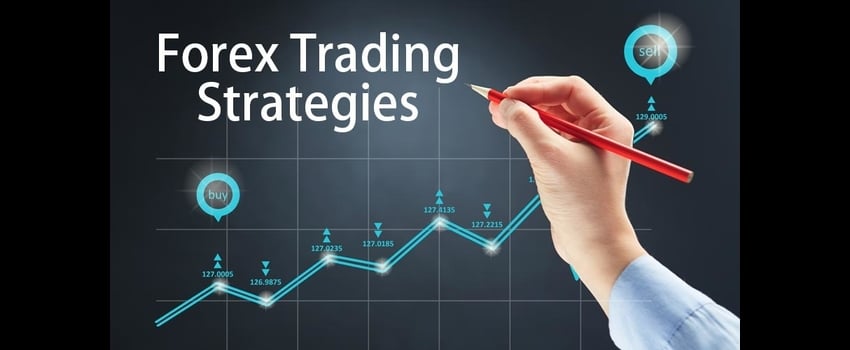 Best Forex Strategies and Methods
For beginners, if you are interested in Forex trading, then knowing about the strategies in needed. Forex markets usually use sophisticated and complicated speculation plans, tools, and strategies. However, these methods suit the professional traders, a novice will prefer using simple strategies, for getting deeper into the Forex market, to obtain proper results. Another way to simplify complicated strategies is to use Forex Robots. Let us see some of those strategies.
Breakout strategy

Its one of the most popular strategies. It's simple and can be tricky at the same time. In order to correctly start using the strategy first you will have to learn to find support and resistance levels. Usually they are drawn using latest highest highs and lowest low points on your graph. However you should take in consideration the time frames, the bigger the time frame the stronger the level will be. Next when the level is being hit you must take a decision to take a long or short position. It is recommended to waited until first hourly candle closes above or below that level, and only then you take a decision which position to choose. Even when you take all those factors in consideration the price can swing a lot around that level, so you must wisely choose your stop loss and take profit levels. It might be hard to it all at once, because usually you must act first and sometime you will even have to use Hedging. Once again it is best to use EA Robots for that. We have created EA just for that kind of strategy:
Forex Scalping Strategy
For beginners, it is an added moment of triumph, where short term trading is possible. Normally scalping strategies uses indicators like RSI, Stochastic and short period Moving Averages. It is also very important to pay attention in price action as well. Most of the new gen traders are using Forex robots to help them analyse charts and make decisions fast, because every pip matters in those strategies. However, only experts can make those Robots themselves. Beginners will have a tough time as these bots are programmed in a very specific manner. So we also have created and Expert Advisor for this strategy.
Moving average strategy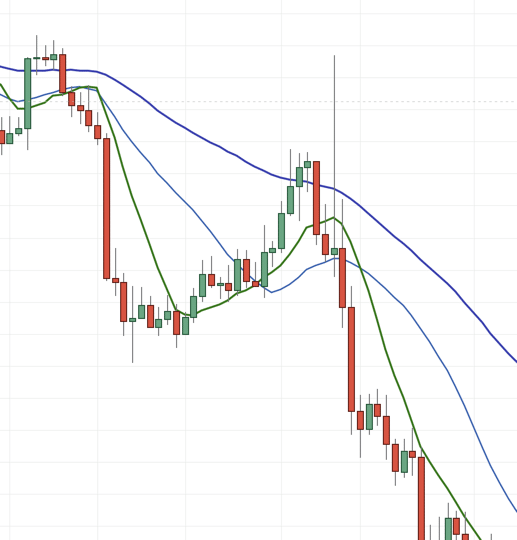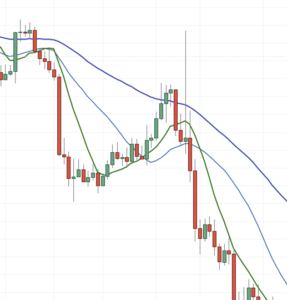 It is probably one of the simplest strategies to use for automated trading. Moving averages has been used on every trader chart since the the beginning of trading. Usually the action are being taken while the price reaches and crosses the moving average line. It is also a best classic tool to determine the trend direction. It is best to use 100 Moving average to see the big picture of the trend, and for smaller movements people use 14 or 21 moving averages. You can open the trades when the price just crosses the MA level or you can even use 2 moving averages crossover technique. We have one those Robots in our downloads section as well.
Grid Trading Strategy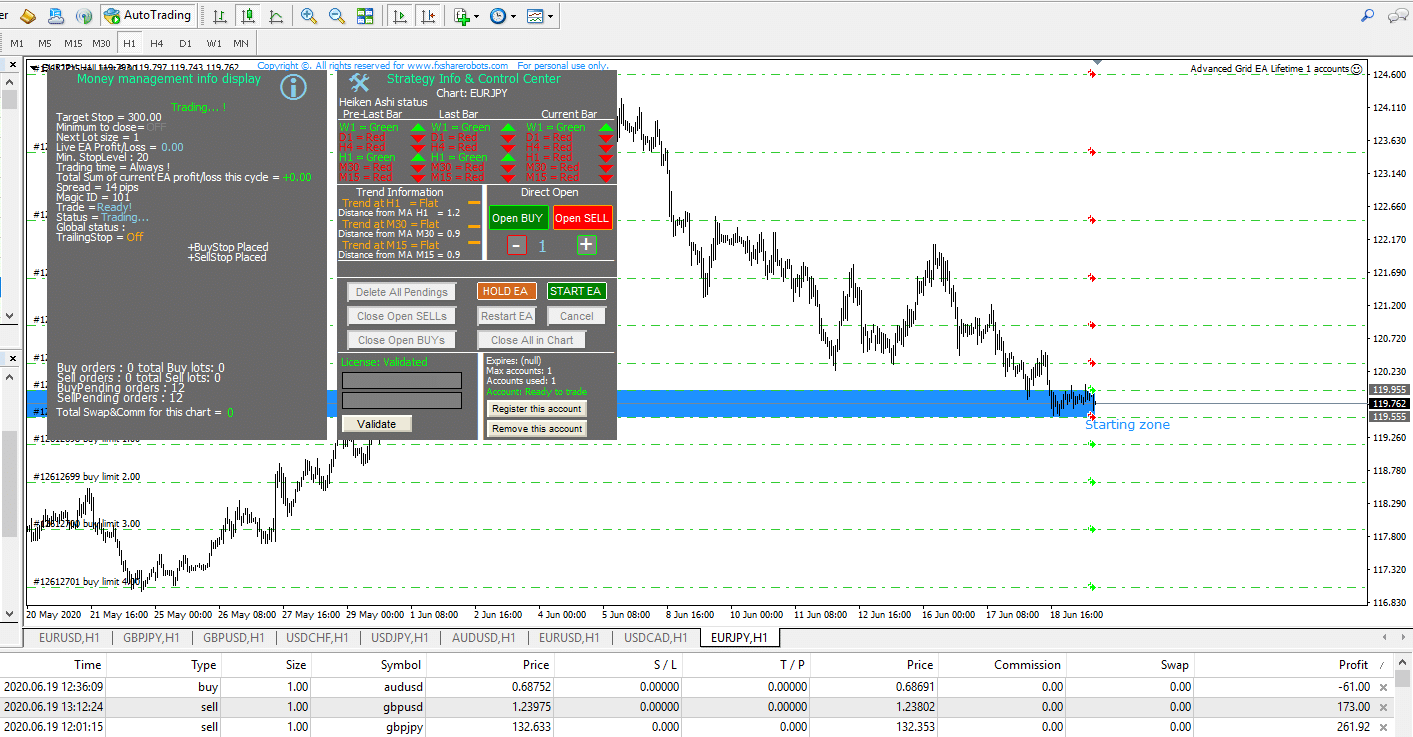 This strategy is our favorite one, because we have a lot of experience in Hedging. Once you slowly become a real Forex professional you understand that the best way to protect or recover your positions is to use Hedging. Grid trading systems also have a lot in common with it. People often are mislead that Grid strategies is dangerous, and it might be, if it is not used carefully and wisely. But it our experience this one of the most safest strategie we have ever tried or created so far. The main idea of it is to open lot of orders all over the chart with a specific distances and wait for the price to do the rest. The strategy is based on mathematics and statistic science, so a big precision is needed here. So that's why we have developed very advance and most successful automated strategy ever – Grid EA. It shows great results every customer uses it is very happy about it. So don't miss the chance and get it here:
Renko Trading Strategy
Renko charts are a chart type that only measures price movement, it does not have any sense of time! Only the price movement is important here, so all the unnecessary noise is filtered out. The word renko is derived from the Japanese word "renga" which means "bricks". Renko charts are constructed from a series of bricks whose creation is determined by fluctuations in price. The concept of renko bars is very straightforward. First, the size of the bricks is pre-determined by the user. Once price moves more than the user defined "brick size" either above or below the most recent brick, a new brick is added to the chart. Look how much cleaner and nicer chart looks compared to simple candles chart: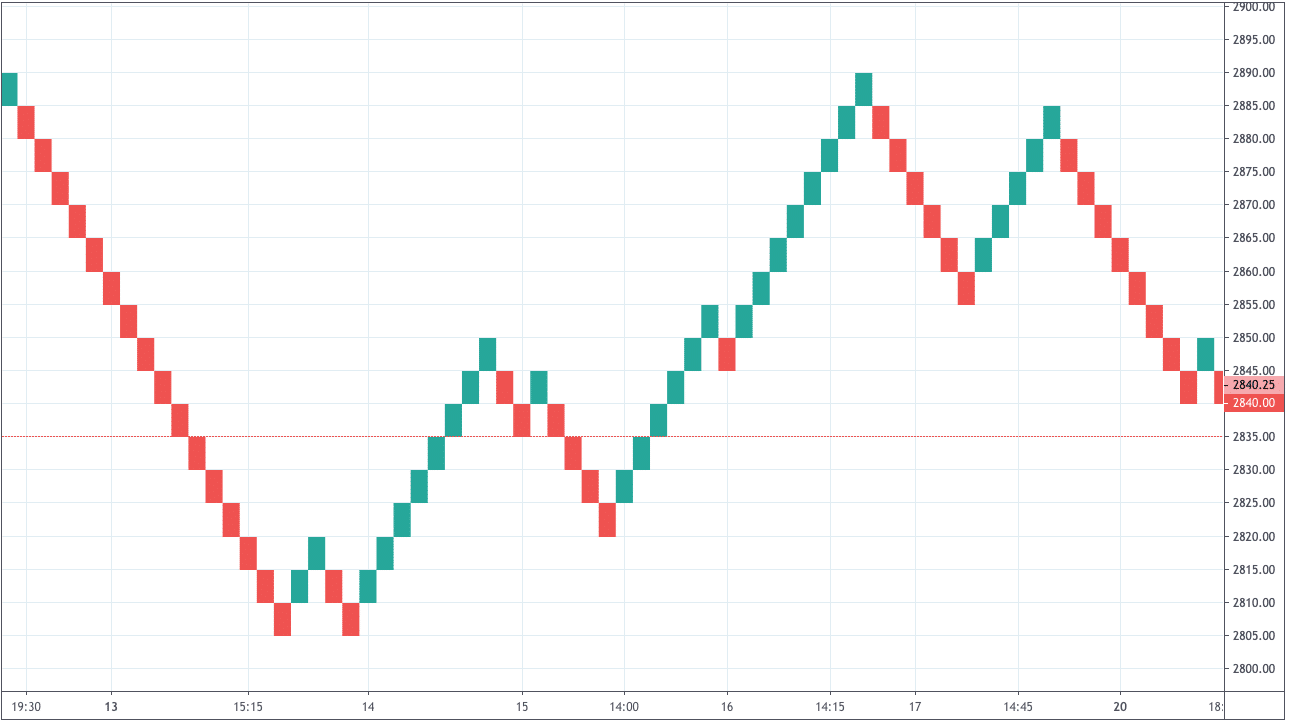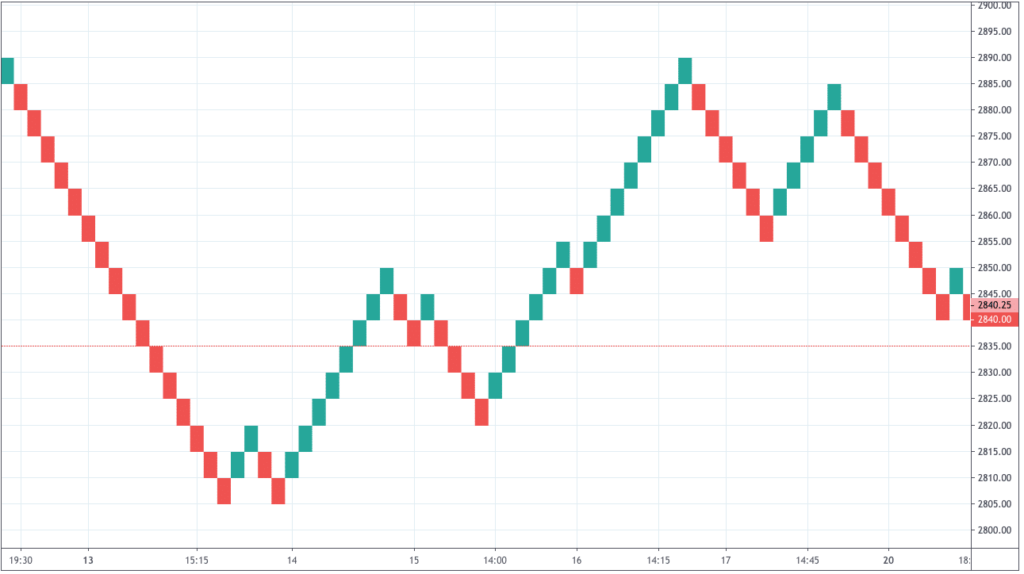 Traders who use Renko charts typically do so because they are easy to use and interpret. They are also different than a typical candlestick chart because they filter out all other variables besides price movement. There are many uses for Renko Charts. Some of the more popular are; discovering basic support and resistance levels, breakouts, and generating signals with additional indicators. We created EA Robot for Renko as well:
---
This was just a few of many strategies there is. You can even create your own and find what works for you best. Or you can trust the professionals and just buy one or few of them and trade in new automated way. We offer a lot more strategies and ways to trade in Forex. We are sure you will find something for your trading style here as well. Each Forex Strategy is explained in detail on every product we offer.