Simple, Profitable, Easy & Safe
Candlesticks Trading
Direction Trader
This is probably simplest entry point based EA. During lot of testing of Forex EA Robots, this Candlesticks Trading EA has proved that this system is actually very powerful, because it does not use any indicators to enter the market, so there is no latency at all. It gets the latest market direction information by looking at the last currency pair candle. If the last one was down – the position will be sell, if up – buy. And so on, until the target is reached!
It may look to easy and simple, but together with our special money management improvements it gives a nice and stable profit.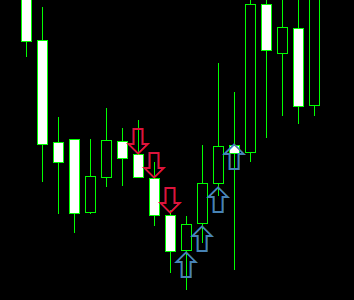 Every version of our software is able to trade with any time frame and any currencies pairs as well as stocks, metals etc.. All EA's can even trade multiple pairs at the same time separated by magic number. The software has special memory system which creates memory files and logs the trading process, so you never lose your trading cycle in case platform crash or connection is lost.
Please use same set .file as included to get same results, and don't forget to test it on demo before trying it on live.
Try it yourself, get the best Forex EA Robot Candlesticks Trading EA v1.0
Enjoy, and happy trading!
Candlesticks Trading EA
Unlimited accounts
Lifetime
MetaTrader 4